22 March, 2021
…..the brilliant video for Marti Pellow's new single 'These Are The Days'.I'm very proud to have co-written this song with Marti and Chris Sheehan.
24 February, 2021
Very proud to have co-written Marti's new single 'These Are The Days' which is out now and available here.Marti is an amazing talent and always a pleasure to work with.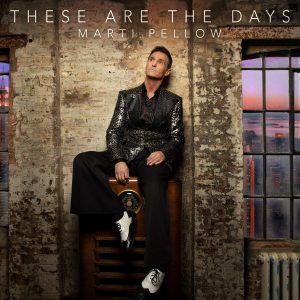 27 February, 2020
Great to see Peter Bardon being publicly acknowledged by IMRO (Irish Music Rights Organisation) for the outstanding contribution he has made to so many in the Music Industry.Peter has and continues to be been an essential influence and guiding force in the development of my career.Huge Congrats Peter!
29 January, 2019
As part of Irish National Broadcaster RTE's new studio and graphics design for its Television News programmes,Ronan recorded new versions of his RTE News Theme Music and variations with the RTE Symphony Orchestra.The new productions began airing on 28th January.See RTE press release and interview with Ronan here.
13 June, 2018
Check out recent updates about Ronan on the Biography page.
20 October, 2017
Irish Composer Ronan Hardiman (Lord Of The Dance,Neverland,Waterways) will be a judge for the 2017 Royal Television Society Northern Ireland Programme Awards.
Hardiman says "I was delighted to be asked to be a judge in this,the first year of the Best Original Score category.Music plays such an integral role in TV Productions,and as a composer myself I know first hand the hard work that goes in to crafting and tailoring a score to suit a projects specific requirements.It is wonderful that excellence in this field will now be acknowledged and celebrated by the Royal Television Society Northern Ireland Programme Awards.I am looking forward to attending the Awards Ceremony on November 16th at The MAC Belfast."
See IFTN Article here
17 June, 2017
Very sad to hear about Dick Warners passing.His scripts for the 'Waterways' TV series were pure poetry and his delivery completely captivating- made them the timeless Television classics which the series have become.I feel very priveleged to have been part of the 'Waterways' team
16 June, 2016
Brilliant Concert by Hayley Westenra in The National Conert Hall Dublin on 11th June with the RTE Concert Orchestra.I had the pleasure of hearing Hayley perform a song we wrote together entitled 'Who Will Echo My Heart'.Simply stunning.
Ronan and Hayley Westenra
16 June, 2016
I have had the privilege of Producing and co writing Nicky Byrnes (Westlife) debut solo album 'Sunlight' which is available now.You can preview/download in itunes by clicking here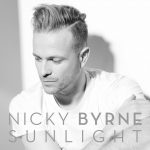 14 April, 2016
Ronan has co written Irelands entry for this years Eurovision Song Contest which will be held in Stockholm,Sweden in May 2016.The song 'Sunlight' is co written by Nicky Byrne,Ronan ,Wayne Hector and will be performed by Nicky Byrne.