Biography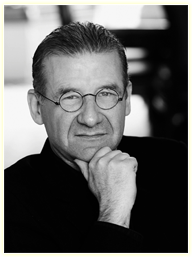 Ronan Hardiman is an award-winning composer. Best known for composing the score for Michael Flatley's Lord Of The Dance, Ronan's long list of international credits includes a variety of commissions for Film, Television and Theatre.
Born and raised in Dublin, Ronan studied classical piano through The Royal Irish Academy of Music. He developed an early interest in Pop and Rock music and played in various bands before focusing his writing talents on a career as a composer.
Early work includes scores for the Natural History/Exploration Television series Waterways, the TV News Theme for RTE (Irish National Television Broadcasting service) and TV commercials for Coca Cola, Guinness and The National Lottery.
Having gained recognition for his work in Ireland and abroad, Ronan was commissioned by Michael Flatley to compose the score for dance spectacular Lord of the Dance, which has since been seen by 60 million people in 60 countries. The soundtrack album for Lord Of The Dance has sold in excess of 1 million copies achieving Gold status in various territories worldwide. He also composed the score for two further Michael Flatley dance spectaculars Feet Of Flames and Celtic Tiger.
Ronan was signed as a solo artist by Universal Records, releasing two successful albums Solas and Anthem. Solas achieved Gold status in his native country and went Top 10 in the U.S. Billboard New Age Top 20 Charts. He had a Top 10 hit single in France with an adapted song version of the track Heaven from Solas, re-titled Elle Donne.Ronan's second solo album Anthem also charted in the U.S. Billboard Top 20 World Music charts.
Ronan's Film and TV credits also include composing the scores for award winning Feature Film My Friend Joe and Sky Movies and Syfy Television series Neverland starring Bob Hoskins, Rhys Ifans and Anna Friel.
Ronan's music has featured on three separate occasions at the Winter Olympics. Russian former Ice Skating World Champion Alexei Yagudin performed to Ancient Lands (Anthem) in the 2002 Winter Olympics. French former Ice Skating World Champion Brian Joubert performed to a selection of music from Lord Of The Dance in the 2006 Winter Olympics. Joubert also chose Ancient Lands to perform to in the 2010 Winter Olympics in Vancouver.
Ronan is also a successful Songwriter and Producer. His songs have been recorded by many established international artists including Ronan Keating, Russell Watson, Hayley Westenra and Amici Forever.He co-wrote and produced Westlife member Nicky Byrne's Top 10 debut solo album Sunlight. Prior to the release of the album, the title track Sunlight was selected as Ireland's entry for the 2016 Eurovision Song Contest held in Stockholm.