Biography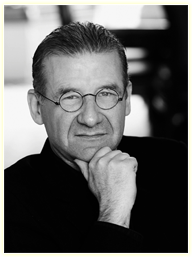 Ronan Hardiman is a highly successful award winning composer.His long list of credits include projects that have become global entertainment phenomena.
Born and raised in Dublin,his natural musical talent was evident from a very early age.His siblings recall his playing the piano before he could walk!
In the course of his formal training through the Royal Irish Academy of Music Dublin,Ronan still in his teens,developed a strong interest in Rock and Pop music,and began playing keyboards in a number of local bands.He joined the Bank Of Ireland when he finished his schooling but he sustained and developed his passion for music in his free time. In 1990 he decided to leave his job in the Bank,to pursue his ambition of becoming an acclaimed composer.
He quickly became a sought after bright new talent within the Irish Film and Television Industry.Early successes include,composing the scores for the award winning internationally successful Natural History/exploration series 'Waterways',the TV News Theme for the Irish National broadcasting service RTE and also TV commercials for Coca Cola, Guinness and National Lottery.Ronan also composed the score for his first feature film, the award winning 'My Friend Joe'.
In 1996 Michael Flatley commissioned him to compose the score for the Dance spectacular "Lord of the Dance',which quickly became a huge international success,and to date has been seen by 60 million people in 60 countries.Highlights include a performance to 100,000 in Budapest,21 record making sell out shows in Londons Wembley Arena.Ronan continued his successful relationship with Michael Flatley composing the scores for further highly successful Dance spectaculars 'Feet Of Flames' and 'Celtic Tiger'.
Following the global success of 'Lord of the Dance' Ronan was signed as a solo artist by Universal Records releasing two successful albums 'Solas' and 'Anthem', 'Solas' achieved Gold status in his native country and went top 10 in US Billboard New Age top 20 charts. Ronan scored a top ten hit single in France with an adapted song version of the semi vocal semi instrumental track 'Heaven' from 'Solas' and retitled 'Elle Donne'.Ronans' second solo album 'Anthem' also charted in the U.S. Billboard  top 20 World Music charts.
Ronan has also maintained a keen interest in songwriting.His songs have been recorded by many internationally successful artists including Pop star Ronan Keating ,and Classical Crossover stars Russell Watson, Hayley Westenra, Amici Forever.
Ronan is active in the international film scoring arena,recently composing the score for a two part mini series for Sky Movies and Syfy Television entitled 'Neverland' which starred Bob Hoskins, Rhys Ifans,Anna Friel and Keira Knightly as the voice of Tinkerbell.